With all of the hustling and bustling we do for others during the holiday season–the shopping, the giving, the hosting, the attending– it's easy to forget about the most important person.  Yourself.
We're all guilty of getting caught in the holiday spirit and neglecting to take care of ourselves. The next few weeks are a whirlwind of office parties and family celebrations that can leave you feeling totally exhausted.  Not to mention all of the stress that may arise from that quality family time…
Taking care of yourself is important this time of year.  If you neglect your self-care routine during the holidays, you'll start to feel worn out. You won't have enough energy for all of those holiday activities. So, I wanted to share with you…
5 Self-Care Tips to Keep You Rockin' Around the Christmas Tree (or Chanukah Menorah) 
1. Take a nice, long bath. Before you say "a bath? Ew…gross," visualize a giant, sparkling clean bathtub encircled with tea lights, filled to the brim with hot water and bubbles that smell like lavender. That's the kind of bath I want you to take. It's not really about getting clean so much as it's about taking time for you. It takes an effort to run a bath and enjoy those bubbles. You deserve it… so get in the tub.
2. Turn off the boob tube. I know you love all of those holiday movies on TV, but after a crazy week of working, office parties and internet shopping; sometimes you need to just stop. Being constantly on the go can make you feel like you're on autopilot—like you're not really using your brain. Instead of watching TV during your down time, pick up a book or magazine and stimulate that brain of yours. Now is the perfect time to start re-reading all of those Harry Potter books…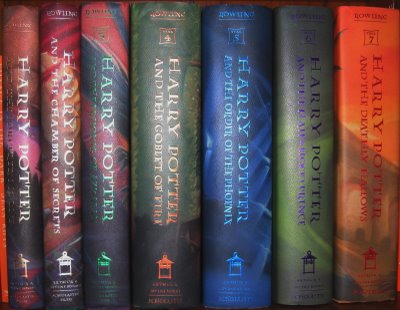 3. Take a break from your family and get some exercise. The holidays are all about quality family time, but sometimes you just need a break. Escape from Grandmom Mar's clutches—er hugs—and head out for some quality YOU time. Go for a run, or lift some weights. Exercising this time of year can really help manage your stress levels and relieve that family-time-induced tension.  (P.s. I love you Grandmom…and your clutches…)
4. Eat a cookie. Like I mentioned above, the holidays are about quality family time, not about focusing on food or weight. Don't worry about it. Have a cookie. Take a deep breath and relax. Then, if you want, have 5 more cookies and sign up for my free Holiday Sugar Blues Teleclass. Don't worry—I'll get you off the sugar. All in good time.
5. Celebrate your uniqueness by being silly. Sometimes being silly is the best stress relief there is. If you find yourself tense or exhausted, do a random dance—something that no one else in the world has ever done EVER–and bask in the silliness that is YOU. It's okay to laugh at yourself too…
Now that you have these 5 tips, you'll definitely be taking better care of yourself during this holiday season. Don't forget to eat lots of good food, to enjoy yourself and, most importantly, to breathe!
The holidays are a stressful time of year, especially for those of us with emotional ties to eating and food.  Sign up for the Winter Resilience Detox and Bounce Back from the Holiday excess!